| Safari-foto-nature.com stand up for WWF's initiative of protecting the bruin bear
WWF Romania had lunched a raise founding campaign in order to protect bruin bear's habitat endangered by deforestation.

"If bears could speak they will speak about their sorrow seen their habitat destroyed" said Ioana Busila, WWF's project coordinator.

Deforestation is the biggest menace to the specie but unfortunately not the only one.

"Carpathian bruin bear is suffering also from lack of food, human conflicts like and poaching" she also said.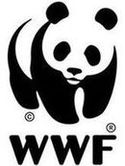 WWF claims for the 2% from income revenue that can be donated to NGO's according to the Romanian Fiscal Code in order to save the 5.500 (sur le site Fr t'as mis 6.500) bruin bears that are listed on Romanian territory.

This is the 4-th similar campaign lead by WWF Romania for avoiding bears' going down into towns looking for garbage bins. Because of this, during lasts years, many tragic incidents happened.

Like Mrs. Ioana Busila said WWF Romania "appeal for Romanians' feelings".

Safari-photo-nature stands up for this project. Carpathian bruin bear is the favourite animal that inspired Safari-photo-nature's founders into their approach.

So it's completely logical for our team to do its best for protecting this heritage.
-----------------------------------------------------------------------------------------------------------------------------------------------------------------------------------------------------------------------------------------
| Legal Information | All right reserved © Safari-Photo-Nature by zeBridge.com |

Photograph: Europe's big mammals, Carpathian flora, Danube's rarest birds, wild Africa